About My Service:
My name is Sascha and I have been trading during the past few years very successfully, especially on the US Stock Exchange. My "Trading Lifestyle" has become a clear advantage during COVID, "working" from home without loosing sleep with job related insecurities.
If you want to trade right away, without prior experience or knowledge, you've come to the right place.
This is not a course.
Well, in fact you will have to learn some basic concepts, but you can be trading right away while looking over my shoulder following my moves and making money as I do.
My members copy two of my trading patterns:

1- The Daily Stock Picks:
I get into trades on a daily basis, but only when I see clear opportunities. From my experience, patience is key and it pays off wonderfully.
As a member, you will also be added to my exclusive Telegram App group where all members receive instant live notifications of any decision I take.
If you follow my trades, chances are extremely high that you will make excellent money.
I constantly have trades with like the ones on the right!
You will also have access to the member's area panel where all my trading movements are registered for your reference.

2- The Weekly Trade:
If you love trading but are a busy person, this will be perfect for you.
Every week, I select one or a couple companies that are off to higher moves and notify my members. Typically, these positions are held for a week or so, but sometimes I hold them a little longer


What You Need:
- Online trading account/s.
- A smartphone or computer.
- An email to get notified...
- Telegram App to get notified...
...even BEFORE I trade!
How Does It Work?
Follow my trades easily.

1.-) Members receive my stock pick/s, such as:
"BUY Tesla (TSLA) at 650-652 range. Stop Loss is 640. Take Profits at 680"
Sometimes, a little explanation is included explaining why, but I don't get into technical details.
2.-) Members use the broker of their choice to copy the trade. (I use trade.com, plus500.com and ig.com).
3.-) I will notify if I close the trade early or if I change anything.
If you know how to read emails and how the Telegram App works, you already have 80% of what's needed!
Openning an account with a trading "broker" is free, fast and possible as long as you are legally adult.
I personally use three of them to cover all my trading needs.
All three offer demo accounts (paper money) for you to practice, so you actually don't have to start by risking real money.
You can actually start following my trades without risking a dollar!

(This could be your account)
...and one day later...
My Guarantee:
60-Days Money Back Guarantee
I fully understand that it is a little hard to belive that you could be making great % profits on a daily basis trading or even with one single trade per week, so I am giving you 60 FULL DAYS where, if you don't make money, I will refund your membership, no questions asked.

After all, you don't know me and I am no famous trader.
Why should you trust me?
Trick The System!
So here is the deal:
Become a member now and simply use a broker's demo account, (paper money) to follow my trading for a while.
Test me! I f you don't see profits in your demo, simply ask me to refund your membership within the next 60 days!

For me, this is the only way to show you what I am capable of without you having to risk anything!
---
All Services Included
Get access and start copying my daily trades and also the weekly trades if you are busy!
Remember that there is absolutely no need for you to start trading risking real money, especially if you are new in the trading arena.
Trade Risk Free.
Use the demo account of your broker to follow my trades using paper money and check how it all goes without risking a single dollar. Once you are sure of the profits you can make with me, use real money.
With my 60-Days money back guarantee from your membership, you can get into the trading world absolutely risk free. Ready?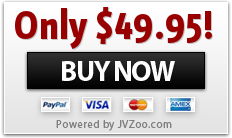 You will be creating a monthly subscription.
Cancel at anytime by simply contacting me.
Make sure you read and agree to the Disclaimer.
Or take advantage of this special offer...
Sign up for a whole year & save 6 months!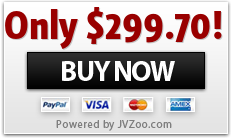 * 60-Day Money Back Guarantee Also Included.
---